Surgical Extraction Skills
Monday 22 May - Thursday 25 May or Monday 16 - Thursday 19 October 2023
2023 COURSE ENROLMENTS FOR SES: SURGICAL EXTRACTION SKILLS - CPD COURSE
Thank you to those who have already registered their interest in the 2023 SES program.
We have now allocated all places for the 2023 programs and you would have been informed via email if you have received a place in these programs. All other expressions of interest received via email who missed out on a place have been placed on our waiting list for 2023.
We have now filled the quota for the waiting list for both these programs during 2023 so will no longer be accepting any further waiting list names due to the high volume already received and currently on this list.
This course is designed to allow participants to refresh their knowledge of the basic principles of oral surgery and enhance their extraction skills. It will allow participants to achieve deeper insight into the most common surgical complications encountered in general practice and to become confident in the surgical management of minor dentoalveolar surgical cases as well as being able to manage medically compromised patients in a majority of situations.
NB: Participants wishing to enrol in this program must have a current and valid licence to practice in Australia, hold or obtain a WWC for Victoria and show proof of current and valid insurance. Credentialing applications will be sent to participants once successfully enrolled into this program.
Major Topics
Medically compromised patient

Infection control update

Outline of basic surgical techniques

Management of the Bisphosphonate patient

Exodontia and management of common complications of exodontia

Surgical management of third molars

Surgical aspect of orthodontics, endodontics and prosthodontics
Program Delivery
Please note: Upon enrolment into this program, access to the Canvas Community for the online learning will be granted by the end of January 2023.
CPD Credit: 31 hours of Scientific CPD
At the conclusion of the program participants should be able to:
be able to manage the majority of complex extractions and minor dentoalveolar surgery cases.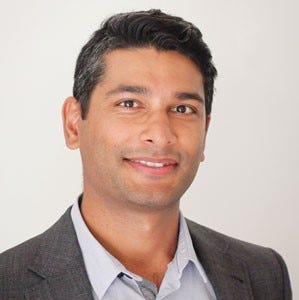 Mr Jameel Kaderbhai is an Australian trained Oral and Maxillofacial surgeon who prides himself on good communication and a patient centred approach to healthcare. Jameel brings a wealth of expertise having worked as an Oral and Maxillofacial surgeon in well-renowned tertiary hospitals in Melbourne and Europe. He was previously appointed as lead lecturer in Oral and Maxillofacial surgery at the University of Melbourne. In these roles he convened several Australian based courses teaching clinicians about surgical removal of wisdom teeth, implantology and oral surgery and has been heavily involved in the training of future surgeons. Jameel enjoys practising the full scope of Oral and Maxillofacial surgery and working with other medical and dental specialists to achieve excellent outcomes for his patients. Jameel grew up in south-east Queensland and completed his Dental degree at the University of Queensland in 2003. He subsequently completed his medical degree at the University of Melbourne and was selected for specialist surgical training. Jameel pursued further sub-specialty training in Europe and the United Kingdom including a prestigious fellowship in Craniofacial surgery at the Birmingham Children's and Queen Elizabeth Hospitals. He has previously held Consultant appointments at the Royal Children's Hospital of Melbourne, The Royal Melbourne Hospital and the Royal Dental Hospital of Melbourne prior to returning to south-east Queensland. In addition to private practice at Focus Oral and Maxillofacial Surgery, he currently holds a Consultant appointment at the Queensland Children's Hospital.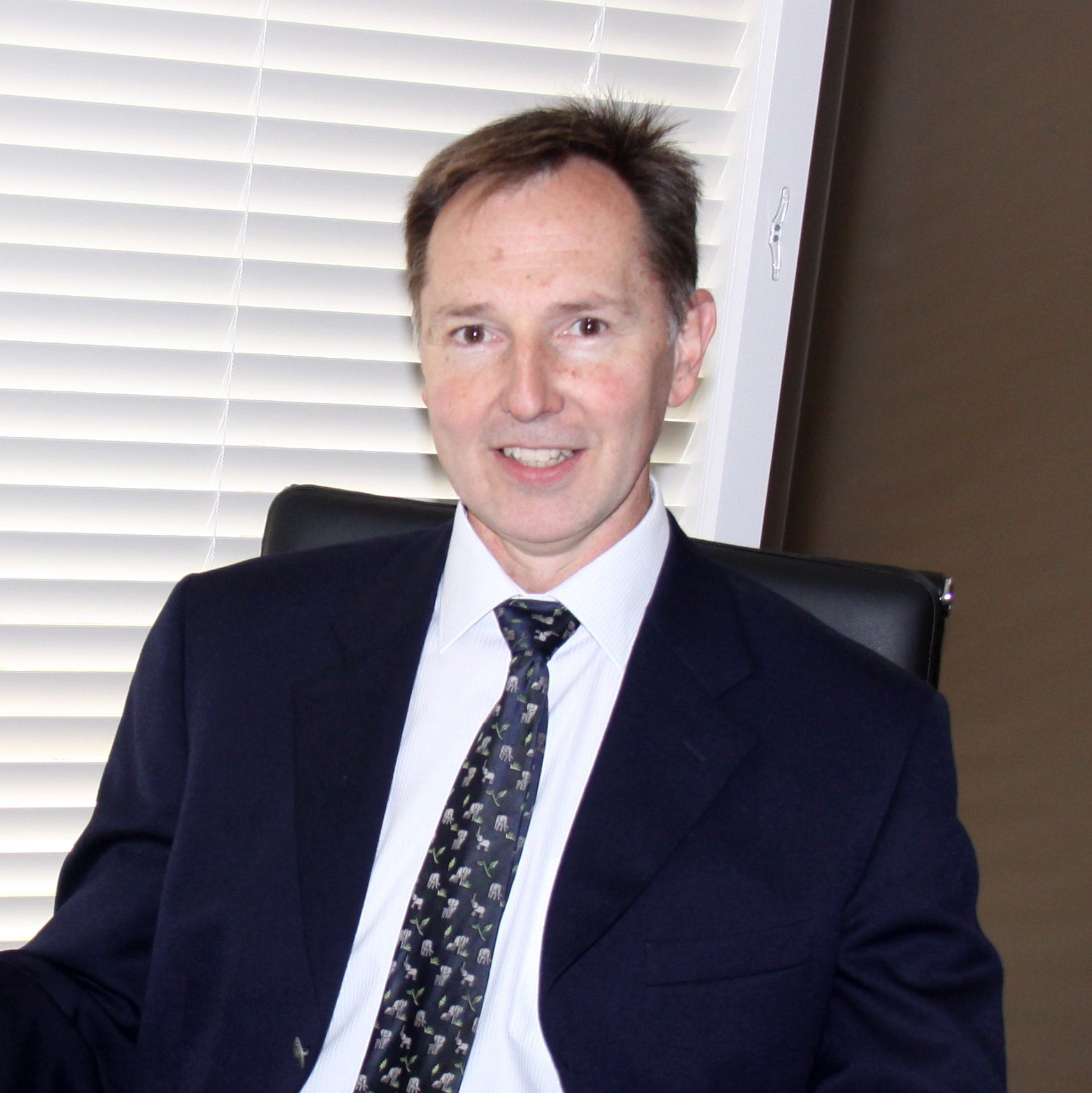 Mr Warren Crossley qualified as a dentist in 1991, completing his training as a maxillofacial surgeon in South Africa in 2004, where he gained much experience in the management of trauma and pathology at Baragwanath, the third largest hospital in the world. He completed his Australian Dental Council exam in 2010. He has lead the Department of Oral and Maxillofacial Surgery at the Royal Dental Hospital of Melbourne where he continues as a consultant surgeon. He is a senior lecturer for the University of Melbourne and is involved in the training program for future Dentists and Oral and Maxillofacial surgeons of Australia. He and his wife Cathy, a local GP, moved to Australia with their three boys in 2008. They live in Berwick and enjoy the semi-rural lifestyle that the area offers. A focus on this and his family, with a desire to provide quality, patient-centered care, has resulted in the creation of CADS with his colleague, Dr Krati Garg, with whom he has worked for many years in Australian public service. Warren also works in private practice in Hawthorn performing a variety of surgical procedures including removal of wisdom teeth, placement of dental implants, grafting and sinus lifts as well as many less common but more complex surgical procedures.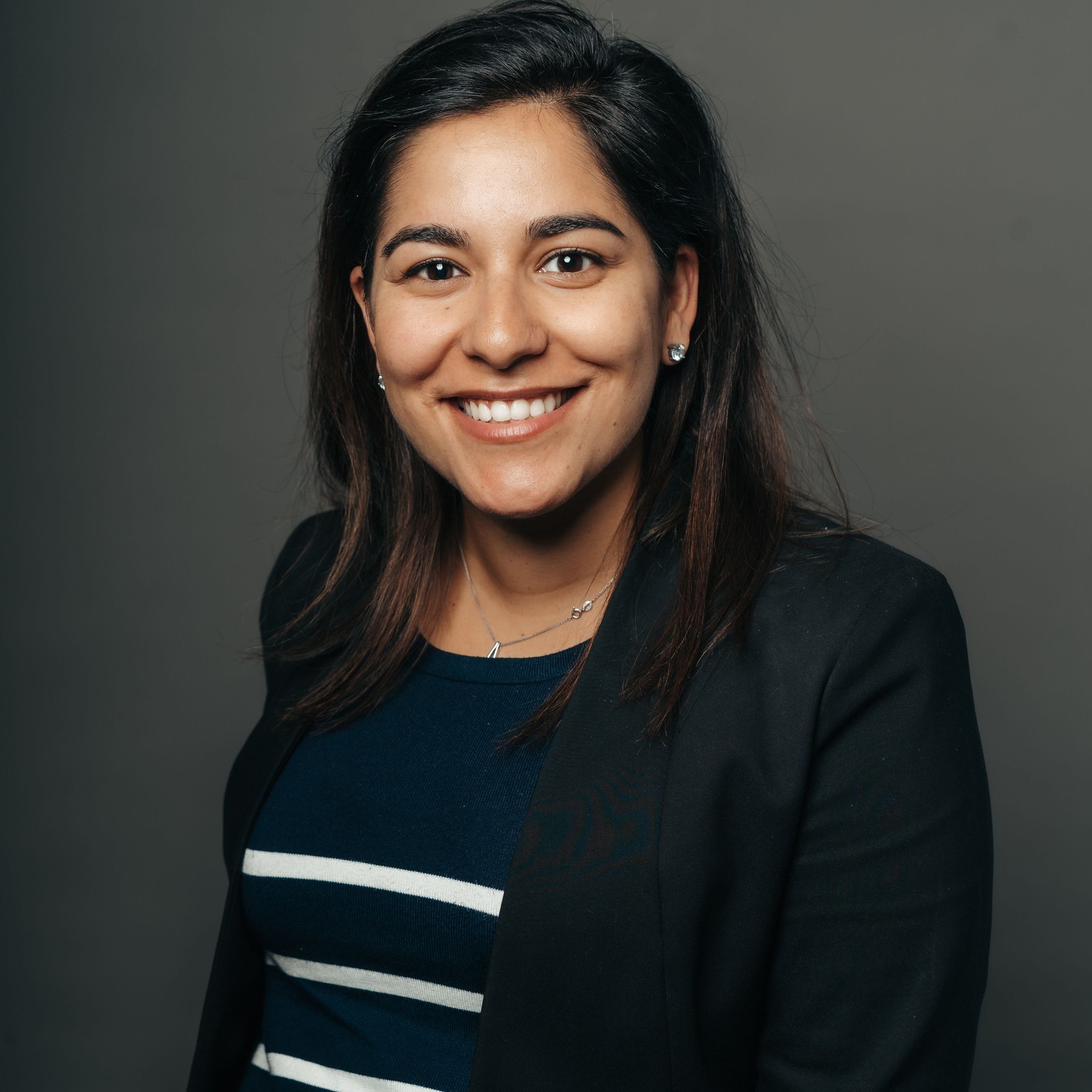 Dr Shreya Tocaciu works as an Oral and Maxillofacial Surgery Fellow at St Vincent's Hospital and Epworth Hospital. Dr Tocaciu qualified in Dentistry at the University of Adelaide in 2009, then worked as a dentist before completing her Medical qualifications at the University of Tasmania. She completed her Oral and Maxillofacial Surgical training in Victoria and Tasmania, working in many hospitals across the two states. She maintains a keen interest in research and education, and her clinical interests are in orthognathic surgery, temporomandibular joint surgery, and the management of facial trauma.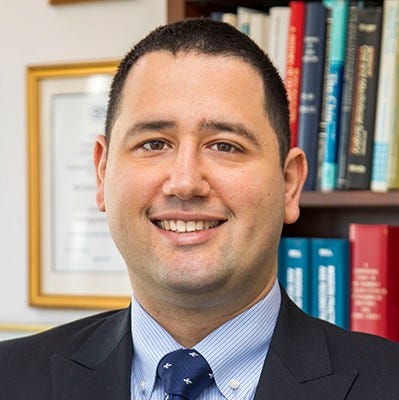 Mr Adrian DeAngelis qualified in Dentistry with Honours in 2005 from the University of Melbourne before commencing his specialist training in Oral & Maxillofacial Surgery in Melbourne in 2010. During this time Adrian obtained a further Postgraduate Diploma in Maxillofacial Surgery (2010) and Medical Degree (2012) from the University of Melbourne before gaining his specialist qualification and Fellowship in Oral and Maxillofacial Surgery from the Royal Australasian College of Dental Surgeons in 2018. Between 2018-2020 Adrian undertook additional advanced training in Head & Neck Cancer Surgery at St Georges Hospital in London and the Royal Derby Hospital sponsored through the Royal College of Surgeons in Edinburgh as well as completing a Masters thesis in Oncology with the University of Melbourne. During his training Adrian has lectured and demonstrated in maxillofacial surgery at the University of Melbourne, published 10 articles in the scientific literature primarily in the fields of trauma and head & neck oncology and has presented his research at both national and international meetings of the speciality. Adrian has obtained 9 awards for research and academic excellence including the prestigious Foundation of the Pierre Fauchard Academy Scholarship award in 2004. In additional to head & neck cancer and pathology, Adrian's specialist interests include corrective jaw surgery, bone grafting and implantology as well as dentoalveolar and wisdom teeth surgery.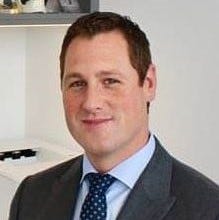 Dr Jason Savage is a Victorian trained and registered Oral and Maxillofacial Surgeon. Jason grew up in Adelaide where he completed his schooling and undergraduate Dentistry at The University of Adelaide. He was awarded the 'Kevin Murphy Prize for Oral Surgery', in recognition of having attained the highest standard in Oral & Maxillofacial Surgery in the final examination. On graduation Jason worked in the Special Needs Dental Unit at the Adelaide Dental Hospital before moving to Morriston, Wales, United Kingdom in 2008. This is the major trauma, orthognathic and cleft surgery centre for South Wales where he worked as a Senior House Officer in the Maxillofacial Surgery Unit. It was through this exposure to life-changing facial deformity surgery, that Jason decided to train in the specialty. Jason returned to Australia after gaining selection to the Victorian Oral and Maxillofacial Surgery Training Programme in 2009. He then completed his study of Medicine at Monash University and his specialist training.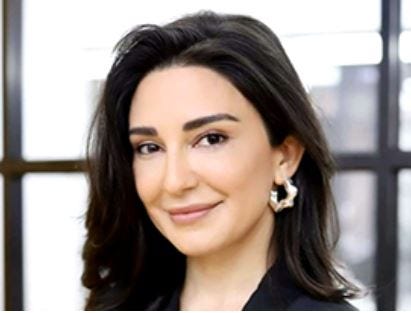 Dr Mehrnoosh (Nu) Dastaran is a Victorian-trained Specialist Oral and Maxillofacial Surgeon, who graduated in Medicine in 2005 from the University of Bristol and Dentistry in 2010 from King's College London, as the highest achieving candidate in both degrees. After earning specialist registration, she underwent sub-speciality fellowships in Craniofacial Trauma and Orthognathic Surgery at the Royal Melbourne Hospital and Craniofacial Surgery and Reconstruction at King's College Hospital, London. She plays an active role in undergraduate and postgraduate surgical and dental education at the University of Melbourne. She has researched collaboratively with the Victorian branch of the Australian Dental Association (eviDent Foundation) and has completed a Master of Philosophy in Dental Science by Research in the field of Implantology at the University of Melbourne Dental School. She also works as a Consultant Specialist at The Royal Melbourne Hospital and Royal Dental Hospital of Melbourne. Nu practices the full scope of Oral and Maxillofacial Surgery. Her other specialty interests include minimally invasive salivary gland surgery, facial reconstruction following trauma, and surgical and non-surgical facial aesthetic procedures. Alongside her surgical career, she has gained expertise in non-surgical contour correction and anti-ageing treatments including wrinkle relaxation and dermal fillers. Her meticulous attention to facial form enables her to achieve natural and harmonious facial rejuvenation for her patients. Nu's technical ability is complemented by her holistic and empathetic approach to patient care. She works closely with dentists and other specialists to provide the best possible tailored treatment options. In her spare time Nu enjoys classical ballet classes and loves exploring the outdoors. "My priority is to provide comfortable and personalised care that meets the specific needs of every patient."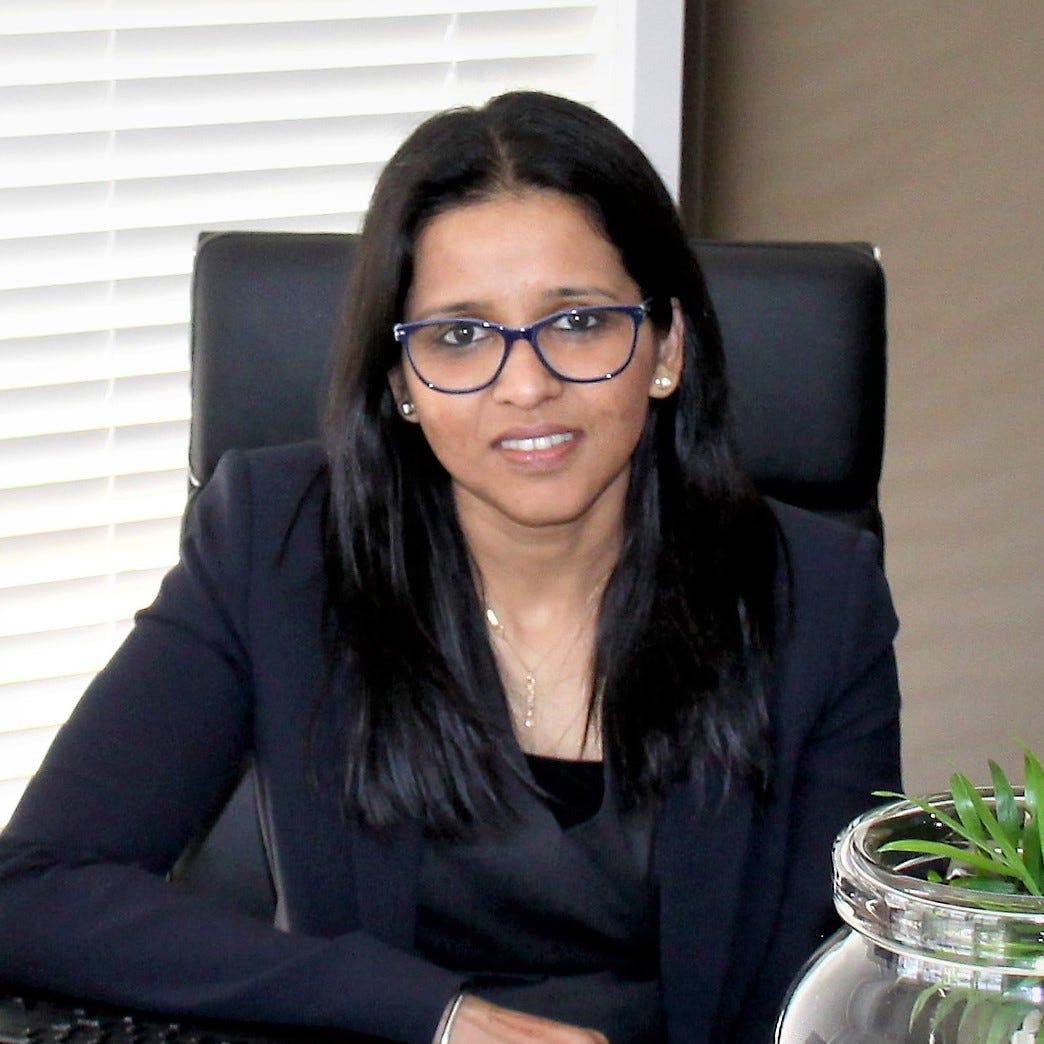 Dr Krati Garg graduated as a dentist from the College of Dentistry Indore, India, with a gold medal in Periodontics in 2001. She trained in oral and maxillofacial surgery at Gujarat university, India and was awarded a gold medal across all specialties of Master of Dental Sciences in 2006. She worked as a senior lecturer in the department of oral and maxillofacial surgery, People's College of Dental Sciences, India, before migrating to Australia in 2007. She completed her Australian Dental Council Exam and Fellowship of the Royal Australasian College of Dental Surgeons (FRACDS) in 2009. She is a consultant oral surgeon at the department of oral and maxillofacial surgery, at Royal Dental Hospital of Melbourne, and has led the department as Acting Director (2020) and Deputy head (2015-2017). Her passions include quality assurance and education and she is actively involved in the teaching program for dental students, residents and trainees in the department. She wishes to bring her experience and expertise to the patients in private practice in collaboration with Mr Warren Crossley, her colleague of many years at the Royal Dental Hospital of Melbourne. Krati also completed Masters of Journalism at the University of Melbourne, and loves writing feature stories. Her work has been published in The Age, SBS News and Crikey. In her spare time she enjoys cooking and likes to travel with her family exploring different cultures and cuisines.
Mr Kenneth Sun is an Australian-trained and fully registered specialist Oral and Maxillofacial Surgeon. He graduated from dentistry at the University of Melbourne in 2002, after which he relocated to Adelaide to pursue his medical training with the University of Adelaide. This was followed by specialty training in Oral and Maxillofacial Surgery through the South Australian Training Centre which he completed in 2017. Kenneth has a keen interest in the reconstructive aspect of his specialty, with special skills in soft tissue management. During his training, he joined the Plastic and Reconstructive Unit at the Royal Adelaide Hospital as well as the internationally renowned Australian Craniofacial Surgery Unit as registrar to expand his training in this area. After gaining his fellowship, Kenneth pursued further sub-specialty training in Head and Neck Oncology at the Canberra Hospital and Facial Trauma at the Royal Adelaide Hospital. Kenneth enjoys practising the full scope of Oral and Maxillofacial Surgery with special interests in Orthognathic surgery, Implantology, Facial Aesthetic procedures, Bone Grafting procedures, Dentoalveolar surgery and Computer-aided 3D Surgical Planning. Kenneth's relaxed and gentle approach puts patients at ease. He prides himself on good communication, ensuring that each patient gets treatment tailored to his/her individual needs. He is fluent in English, Mandarin and Cantonese. Outside of work, Kenneth enjoys spending time with his young family and cooking for them.
For Melbourne Dental School registration terms and conditions, please click on the link below: