Prosthodontics for Practice
Tuesday 14 May and Wednesday 15 May OR Wednesday 23 and Thursday 24 October 2024
The Prosthodontics for Practice course aims to deal with conventional prosthodontic issues relevant to every-day practice. The course will focus on enhancing clinical skills required for these technique-sensitive procedures.
There is an online lecture component which participants must attend before undertaking the face to face hands-on sessions at the Melbourne Dental School.
The face to face sessions will be structured around each of the treatment options. Individual lectures will be given in the laboratory and will be immediately followed by the appropriate laboratory exercise. The laboratory exercises will be constructed around a clinical case requiring an extensive range of treatment modalities to be covered.
Major Topics
Three-unit bridge design and preparation

Post and core preparation

Veneer design and preparation

The place of the classic metal ceramic crown in current practice

Anterior all-ceramic restoration

Adhesive bridge preparation concepts

Posterior ceramic inlay/only design and preparation

Gold inlay/onlay design and preparation
Webinar topics
Indications / contraindications – when to use full crowns and when to use partial restorations

Material choices

Case studies
Program Delivery
CPD credit: 15 hours of scientific CPD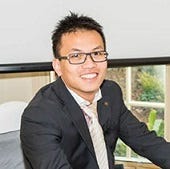 Dr Kenny Chong is a specialist prosthodontist in both the private, tertiary and public sectors. He graduated from The University of Otago (NZ) with a Bachelor of Dental Surgery in 2001. He began his career at the Maxillofacial Department of Waikato Hospital in New Zealand as the Dental Registrar in 2002. While there, he treated medically compromised and trauma patients. Kenny furthered his studies at the University of Melbourne where he gained a Graduate Diploma in Clinical Dentistry in 2005. He finished his specialist prosthodontic training with the degree of Doctorate in Clinical Dentistry in 2012. Kenny is the convener of the DDS Fixed Prosthodontics program at Melbourne Dental School where he is involved in the lead role of educating and training the next generation of dental graduates. He is also involved in the management and delivery of the graduate dental continuing professional development program with the Melbourne dental school. Amongst his other commitments he maintains his role as a consultant prosthodontist at the Royal Dental Hospital. He is an active member of the Academy of Australian and New Zealand Prosthodontists (AANZP) and the Australia Dental Association (ADA).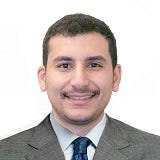 Dr Waleed Ali obtained his undergraduate degree in Cairo, Egypt in 2010. In 2015, he obtained his general dental license in Australia and practiced in various private clinics in Brisbane until 2020 when he decided to pursue specialist training in Prosthodontics. He completed his clinical training in Prosthodontics at the University of Melbourne in 2022 and is currently submitting his thesis to obtain specialist registration. He is trained in managing a wide range of complex functional and aesthetic rehabilitations involving conventional and implant prosthodontics. He also maintains a teaching position as a clinical supervisor for the undergraduate dental program at the University of Melbourne.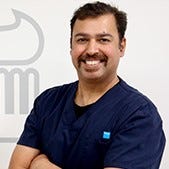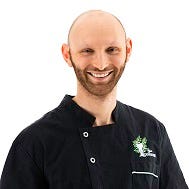 Dr Gidon Fixler completed his Masters of Dentistry at Latrobe University in 2017, graduating dux of his class. Gidon subsequently completed his Primary Examinations for the Royal Australian College of Dental Surgeons (RACDS) in 2018. Dr. Fixler developed his clinical skills in Private general practice in Ballarat and Melbourne before completing his specialist training in Prosthodontics at the University of Melbourne in 2023. Gidon enjoys all aspects of prosthodontics, however, he has a particular interest in digital removable and fixed prosthodontic workflows.
Dr. Fixler currently works in Private specialist practice in Melbourne and Geelong. In addition, Gidon is a demonstrator in fixed prosthodontics at the University of Melbourne and Latrobe University. He is also a committee member for the Australian Prosthodontic Society (Victorian branch).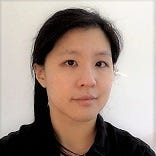 Dr Maggie Chen has worked in public sectors, private practices, and universities before relocating to New Zealand and finally settled in Australia. She has been working as a prosthodontist in private practices as well as involving in dental education since the completion of her specialist training (Doctor of Clinical Dentistry) at the University of Otago, New Zealand. While enjoying all aspect of dentistry, she decided to pursue further studies in prosthodontics to refine the knowledge and skills that are essential to achieve the optimal aesthetic and functional restorative outcome. She appreciates the collaboration of teams of different expertise that helps to bridge literature with clinical practice, and enables quality treatment journey which is often life-changing for the patients.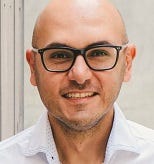 Dr Hossam El-Haddad graduated from Ain Shams University (Cairo, Egypt) in 2006, and worked in both public and private sectors before relocating to Australia in 2010. Hossam obtained a Fellowship of the Royal Australasian College of Dental Surgeons in 2015, and graduated with a Doctorate of Clinical Dentistry in Prosthodontics from the University of Melbourne in 2018. His research project centred on the use of novel CAD-CAM materials in full arch implant dentistry, and was published in the International Journal of Oral and Maxillofacial Implants. Hossam now works at Prosthodontics Plus – a private specialist practice in Essendon. He enjoys ongoing involvement within the academic field as a lecturer and clinical supervisor at the University of Melbourne's dental school, where he is also the coordinator of the implant component for DDS students and the academic lead of CPD. In collaboration with Melbourne University and the International Team for Implantology (ITI), Hossam delivers CPD programs that educate general dental practitioners on Prosthodontic topics. He is an active member of the ITI, the Australian Dental Association (ADA) and the Australian Osseointegration Society (AOS). Hossam further serves as a committee member for the Australian Prosthodontic Society (APS), and is currently the Victorian representative within its Federal Committee.
Dr Carolina Perez Rodriguez graduated from the University Complutense of Madrid in 2006. She moved shortly after to Oxford (UK), where she worked as a general dentist and undertook further studies in restorative dentistry, prosthodontics, and implants in London, Manchester, and France. During this time, she gained membership of the Royal College of Surgeons (UK). In early 2013 she settled in Melbourne and while working in private practice, she completed a part-time diploma in clinical dentistry in the field of implants at The University of Melbourne. Carolina also received her prosthodontics specialist training and degree at Melbourne University. Carolina is the current president of the Australian Prosthodontic Society Victoria Branch and committee member of Australian Osseointegration Society. She is a member or the International Team for Implantology and the Australia Dental Association. She teaches undergraduate and postgraduate students at Melbourne University in the field of Implants and fixed prosthodontics.
For Melbourne Dental School registration terms and conditions, please click on the link below: