2024 ITI Education Week - Expression of Interest now open! See below for more details
Tuesday 12 to Friday 15 March 2024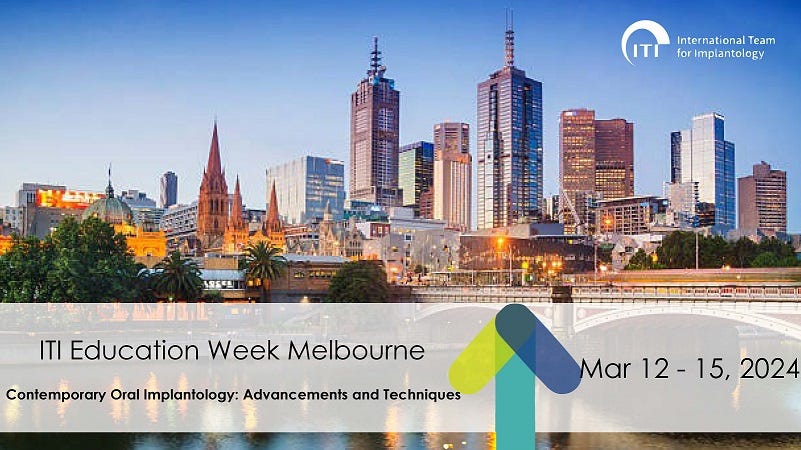 Contemporary Oral Implantology: Advancements and Techniques
We are now taking expression of interest for the 2024 Melbourne ITI Education Week.
Join us for an immersive 4-day journey into the world of implant dentistry, where theory meets practice in a dynamic learning environment. This program offers a unique blend of lectures, case discussions, digital planning, live surgeries, and hands-on wet lab experiences, designed to equip you with the skills and knowledge necessary for successful implantology practice. This comprehensive course provides the knowledge and skills to excel in the world of implantology, ensuring you can provide the highest level of care to your patients.
The Education Week commences in Melbourne with a spotlight on patient-centered implant and prosthetic workflows. It will cover in details the development of an implant treatment plan through the integration of various available data into the digital workflow. The program also covers the classification and application of immediate loading protocols following the latest ITI consensus. Lectures will focus on soft-tissue and peri-implant soft-tissue management, leading into a hands-on session in the wet lab on harvesting and soft tissue grafting. In the digital lab, attendees will digitally plan different complex cases and will be guided on the usage of recent technology to attain the best patient-centered outcome.
Special guest presenters:
German Gallucci (Boson, USA)
Luiz Gonzaga (Gainsville, USA)
Dr Paolo Casentini (Italy)
Stephen Chen (Melbourne, Australia)
Anthony Dickinson (Melbourne, Australia)
Ivan Darby (Melbourne, Australia)
Hossam El Haddad (Melbourne, Australia)
Carolina Perez Rodriguez (Melbourne, Australia)
Benedicta Wong (Melbourne, Australia)
Please email the Melbourne Dental School at mds-cpd@unimelb.edu.au to register your interest in this program.

CPD Credit: TBC
Course Objectives:
Understand the loading protocols proposed by the last ITI consensus for immediate implant placement in the esthetic zone.
Learn about the current evidence on patient selection for immediate implant placement in the esthetic zone.
Understand the step-by-step process of digital planning and pre-fabrication of an immediate restoration.
Understand the principles of the "10 keys" treatment algorithm for successful and predictable placement of immediate implants in the esthetic zone.
Digital implant workflows in advanced and complex cases.
Digital imaging and digital surgical planning.
Peri-implant soft tissue management
Management of soft-tissue graft and substitutes (wet lab)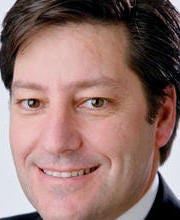 Dr. German Gallucci received his Doctorate in Dental Medicine (Dr. Med. Dent.) from the University of Geneva, Switzerland. He attended a postdoctoral training at the Department of Fixed Prosthodontics and Occlusion, School of Dental Medicine, University of Geneva where he later became a full-time faculty at the same department. Dr Gallucci also received a Ph.D. from the Free University of Amsterdam. In 2007, he established a new Postgraduate Education Program in Oral Implantology at Harvard School of Dental Medicine. He is currently department chair of the Department of Restorative Dentistry and Biomaterials Sciences. Dr. Gallucci participates in lectures, seminars, practical courses and table clinics at national and international meetings and symposia. He has authored scientific publications in the field of Fixed Prosthodontics and Implant Dentistry and his work has been mostly published in international peer-reviewed journals. Dr. Gallucci serves as an editorial board member for Journal of Dental Research (JDR), Clinical Oral Implants Research (COIR), and International Journal of Oral and Maxillofacial Implants (IJOMI). He is a fellow of the International Team for Implantology (ITI), Switzerland, an active member of the Academy of Osseointegration and the European Academy of Osseointegration. Dr. Gallucci actively participates in clinical and translational research related to Fixed Prosthodontics, Oral Implantology, and applied Digital Dental Technology. He is the Principal Investigator (PI) of the Oral Implantology clinical research team at the Division of Regenerative and Implant Sciences, Harvard School of Dental Medicine.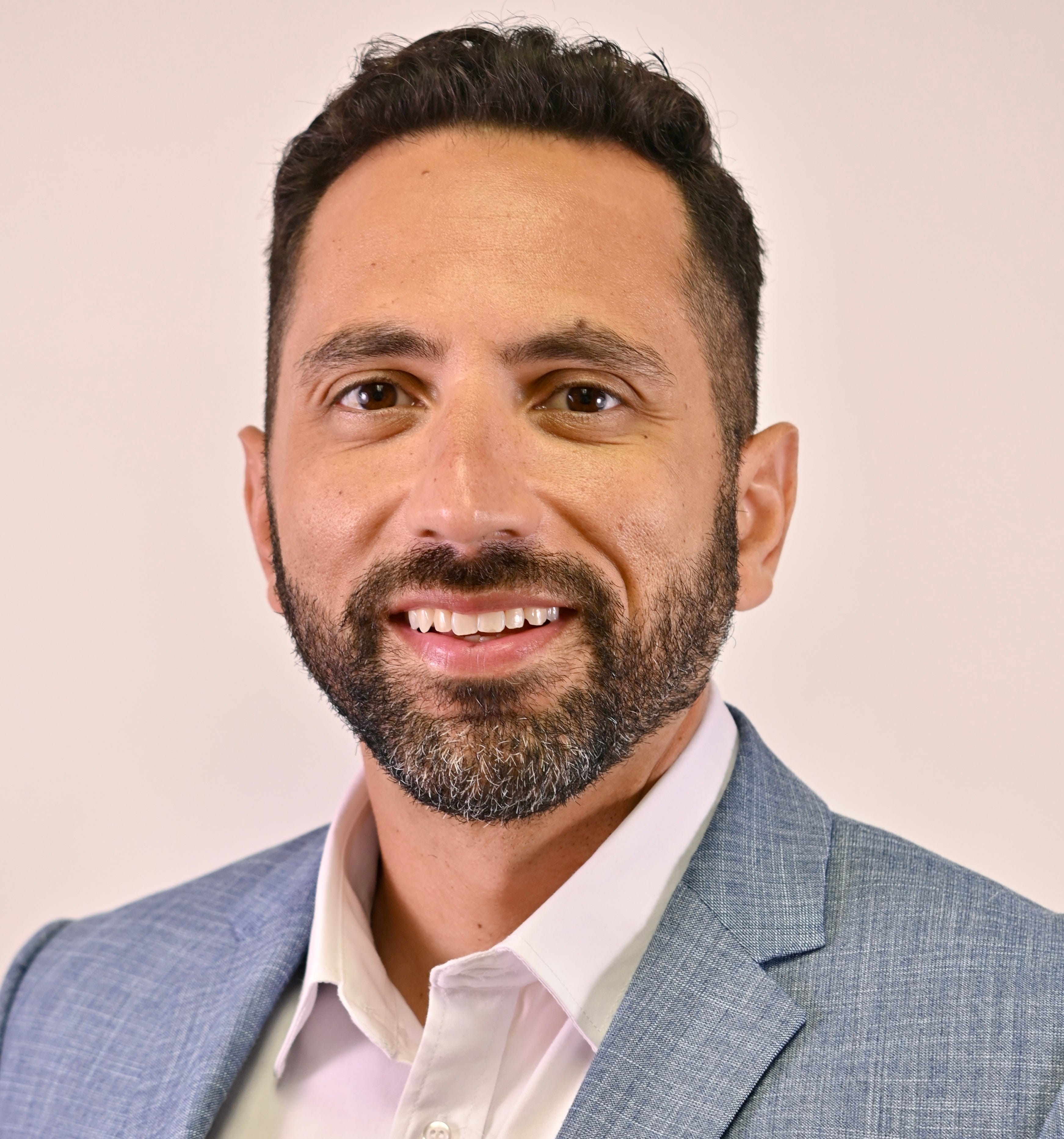 Associate Professor Luiz H. Gonzaga, DDS, MS
Associate Professor,
Center for Implant Dentistry
Department of Oral and Maxillofacial Surgery University of Florida College of Dentistry, is a highly accomplished dental professional with a wealth of experience in implant dentistry. He graduated from the Catholic University of Brasilia College of Dentistry in 2004 and pursued specialized training in Implant/Periodontics at IPESP Brasilia, where he graduated in 2009. Dr. Gonzaga's commitment to excellence was recognized when he was awarded the prestigious ITI scholarship in 2009, which allowed him to complete an Implant fellowship. In 2011, he was accepted into a residency program at the University of Florida, where he earned his Master's degree in Prosthodontics in 2014. Currently, Dr. Gonzaga serves as a Clinical Associate Professor at the University of Florida Center for Implant Dentistry. His expertise in implant dentistry has made him a sought-after speaker, and he is an ITI speaker and Fellow of the International Team for Implantology. He is also a member of esteemed organizations like the American College of Prosthodontics and the Academy of Osseointegration. Dr. Gonzaga's contributions to the field extend beyond his clinical work. He currently holds the position of Leadership development committee member of ITI Global and is the Past President of the Florida Prosthodontic Association. He has presented lectures nationally and internationally, sharing his knowledge and expertise in implant dentistry. Additionally, he has published research in peer-reviewed journals and collaborates with esteemed institutions such as the University of Michigan, the University of Kentucky, and the University of Sao Paulo. Doctor Gonzaga is a reviewer for multiple peer-reviewed journals such as the Journal of Prosthodontics, JPD, IJOMI, and IJPRD. Despite his many professional responsibilities, Dr. Gonzaga remains dedicated to his patients.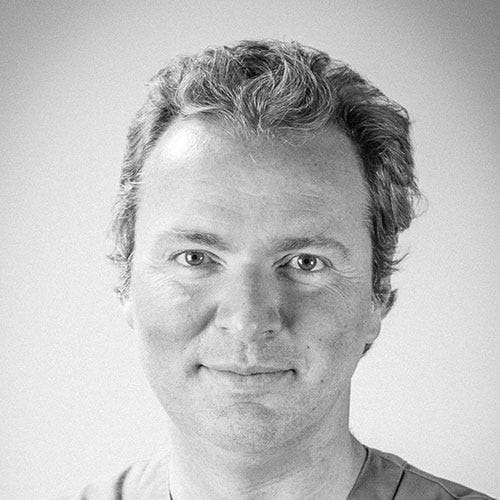 Dr Paolo Casentini Graduated in Dentistry at the University of Milan Italy. He is a Senior Fellow of the ITI (Intenational Team for Implantology). Coordinator of an ITI Study Club in Milan. Past Chairman of the Italian section of ITI. Active member of the the Italian Academy of Osseointegration (IAO). Member of the Italian Society of Periodontology, member of the Italian Academy of Prosthetic dentistry. Author or co-author of scientific papers about Implantology and Regenerative Surgery published on peer-reviewed international journals. Co-author of 12 text-books about Implantology, Pre-Implant Surgery and Oral Surgery some of them published in English and/or translated in several other languages, including ITI Treatment Guide volume 4th 5th 7th, 10th, 12th and 13th translated in 8 languages. Recently he has published with Daniele Cardaropoli the textbook "Pink Esthetic and Soft Tissues in Implant Dentistry" available in 5 different languages. His main fields of interest are the surgical and prosthetical aspects of Implantology, Periodontology and Prosthetic Rehabilitation in Advanced and Esthetically demanding cases. He has extensively lectured on these topics in more than 50 Countries in Europe, Middle East, United States, South America and Asia.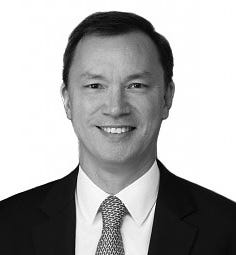 Associate Professor Stephen Chen graduated BDS (Malaya) in 1983, MDSc (Melbourne) in 1987 and completed a PhD at the University of Melbourne in 2008. He was awarded Fellowship by examination of the Royal Australasian College of Dental Surgeons (FRACDS) in 1988 (KG Sutherland Prize). He holds the position of Clinical Associate Professor at The School of Dentistry, The University of Melbourne. Stephen's clinical and scientific interests are in the field of periodontal tissue regeneration, bone grafting and dental implants. He has published over 30 papers in peer-reviewed journals, authored 2 textbooks and contributed chapters to 6 textbooks. Stephen is president-elect of the ITI (International Team for Implantology), an international not-for-profit academic organization in the field of dental implantology with over 15,000 members worldwide in over 100 countries. He has served as chairman of the ITI Education Committee and is currently a member of the ITI Board of Directors. In Australia, he has contributed significantly to local academic and professional associations, having previously served as chairman of the Australian and New Zealand Academy of Periodontists (ANZAP), Australasian Osseointegration Society (AOS) and Australian Society of Periodontology (ASP). He was awarded honorary life membership of the Australasian Osseointegration Society (AOS) for services to the organization.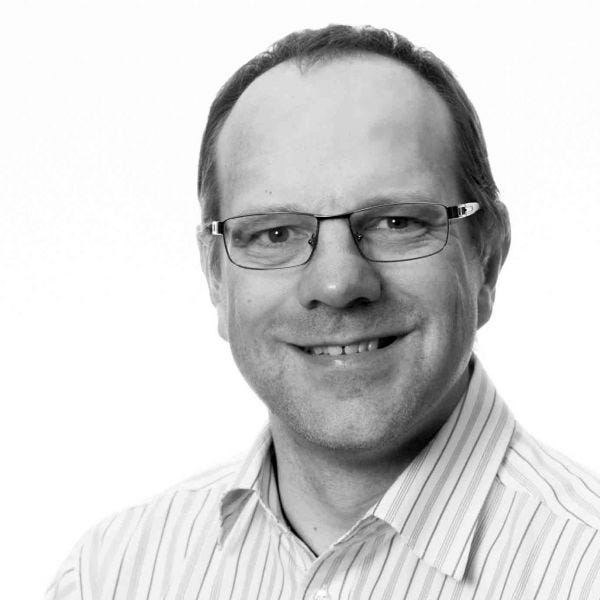 Professor Ivan Darby is the current Head of Periodontics and is responsible for the school's specialization program in Periodontics, DClinDent(Perio). In addition, he also has involvement in the Grad Dip Clin Dent (implants), DDS, BDSc and BOH periodontics and implant surgery components at the University of Melbourne. Ivan is also Director of Postgraduate Research and Education and Head of Population Oral Health & Periodontics. Ivan also practices as a Periodontist in Carlton. Ivan is a past President of the ANZ division, Periodontal Research Group and Asia Pacific Region of the IADR. He is also Editor of the ASP journal, Periodontology.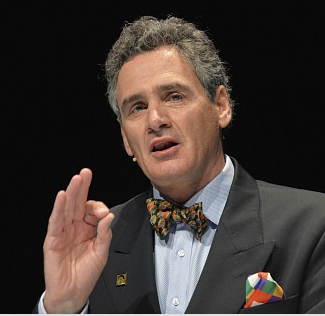 Dr Anthony Dickinson graduated from The University of Melbourne and subsequently, Indiana University at Indianapolis (MSD) and has practiced prosthodontics in Melbourne, Australia for the past 30 years. He was elected to the Dental Practice Board of Victoria in 1990, the beginning of his leadership for change in dental practice over the next 15 years, and oversaw the creation of policy which led to the introduction of mandatory infection control procedures. As Chair of the Board, he also guided the adaptation of principles of advertising regulation that applied to plastic surgeons to the regulatory framework for dentistry. He created an environment that allowed for the objective consideration of regulatory policy, and allowed the Board to focus on community concerns. Dr Dickinson promoted the role of the Board as a strong protector of the public, especially through its focus on access to quality dental care provided by competent professionals. Recognising this special service to dentistry, Dr Dickinson was also a recipient of the Australian Dental Association's (Victorian Branch) Dentistry Achievement Award in 2012 and award the Order Of Australia Medal for his services to Dentistry and education in Prosthodontics in 2015. He is a Fellow of the ITI and former member of the ITI Board of Directors and the Section and Membership Committee and past Chairman of the Australasian Section of the ITI.
Dr Benedicta Wong completed her BDS in New ZealandBenny1887 in 2005 and was the recipient of the Ivoclar Student Research Elective Award, the New Zealand Endodontic Society Prize, as well as the Robert Lewis Cultural Cup. She went on to work in Mackay for Queensland Health and then moved to practice in both the public and private sectors in Malaysia. While there, she was an active member of the Malaysian Dental Association and served on several branch committees. She returned back to Australia in 2011 to complete her training as a periodontist and was then involved as a clinical demonstrator for the dental undergraduate program. In 2013, she completed her Doctor of Clinical Dentistry in the specialty of periodontics. She was awarded the Australia New Zealand Academy of Periodontists' Medallion prize for her research thesis, which examined the association between haemolytic bacteria and periodontitis. Outside of dentistry, Benedicta enjoys jewellery making and music, and has obtained her Licentiate and Associate in Piano Performance from Trinity College of London (LTCL, ATCL) and her Associate in Musical Theory, Criticism and Literature (AMusTCL). She has published several articles in peer-reviewed journals, and is a member of the Australian New Zealand Academy of Periodontists (ANZAP), Australian Society of Periodontology (ASP), International Team for Implantology (ITI), Australian Osseointegration Society (AOS) and the Australian Dental Association (ADA).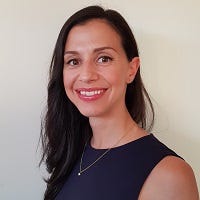 Dr Carolina Perez Rodriguez graduated from the University Complutense of Madrid in 2006. She moved shortly after to Oxford (UK), where she worked as a general dentist and undertook further studies in restorative dentistry, prosthodontics, and implants in London, Manchester, and France. During this time, she gained membership of the Royal College of Surgeons (UK). In early 2013 she settled in Melbourne and while working in private practice, she completed a part-time diploma in clinical dentistry in the field of implants at The University of Melbourne. Carolina also received her prosthodontics specialist training and degree at Melbourne University. Carolina is the current president of the Australian Prosthodontic Society Victoria Branch and committee member of Australian Osseointegration Society. She is a member or the International Team for Implantology and the Australia Dental Association. She teaches undergraduate and postgraduate students at Melbourne University in the field of Implants and fixed prosthodontics.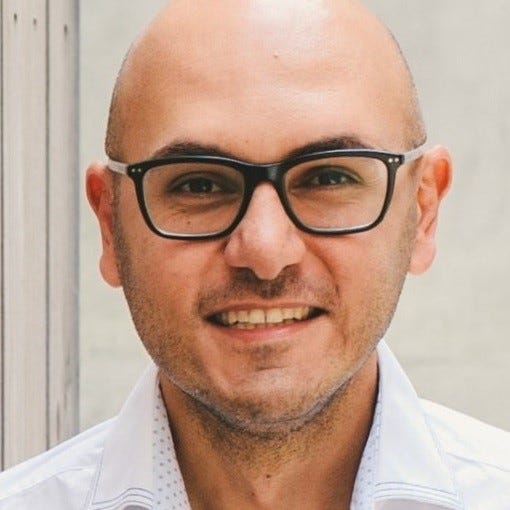 Dr Hossam El Haddad graduated from Ain Shams University (Cairo, Egypt) in 2006, and worked in both public and private sectors before relocating to Australia in 2010. Hossam obtained a Fellowship of the Royal Australasian College of Dental Surgeons in 2015, and graduated with a Doctorate of Clinical Dentistry in Prosthodontics from the University of Melbourne in 2018. His research project centred on the use of novel CAD-CAM materials in full arch implant dentistry, and was published in the International Journal of Oral and Maxillofacial Implants. Hossam now works at a private specialist practice next to his ongoing involvement within the academic field as a lecturer and clinical supervisor at the University of Melbourne's dental school, where he is also the coordinator of the implant component for DDS students and the academic lead of CPD. In collaboration with Melbourne University and the International Team for Implantology (ITI), Hossam delivers CPD programs that educate general dental practitioners on Prosthodontic topics. He is an active member of the ITI, the Australian Dental Association (ADA) and the Australian Osseointegration Society (AOS). Hossam further serves as a committee member for the Australian Prosthodontic Society (APS), and is currently the Victorian representative within its Federal Committee.
This program is proudly supported by: