Contemporary Dental Photography
Dental photography is unique in the sense that it combines several different genres. These include macro-photography, portrait-photography, product photography, and many others. From diagnostics to a case presentation, enchanting clinical records to advertising, and from laboratory communication to treatment planning photography plays an important role in modern day dentistry.
This course will cover the fundamental photographic rules and their application to dental photography. The equipment, accessories and settings required for successful dental photography will be discussed in an easy to understand format. Time will also be dedicated to hands on exercises on the model/patient.
Participants are asked to bring their cameras with them to this program so presenters can guide and assist with your camera set-up.
Program Delivery
CPD Credit: 7 hours of scientific CPD
Major Topics
The objectives of dental photography.
Equipment: types of cameras, lenses, different types of flashes.
Additional accessories: mirrors, retractors, contrasters.
Camera settings: aperture, shutter speed, ISO, white balance.
The necessary lighting and different types of lighting available.
The standard techniques for taking intraoral and extraoral photos including patient positioning and work of the auxiliary staff.
Communication with the dental lab through standardizing the colour output.
Portrait photography, including ones that are necessary for the Digital Smile Design.
Object photography (macro photography and lighting) for capturing crowns and other lab work.
Postproduction: introduction to Adobe software (Lightroom).
Discussion of the use of social media for the presentation of dental work.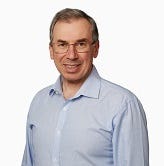 Dr Boris Cherkasski (Specialist Prosthodontist) Following completion of his master's degree at Melbourne University, Dr Cherkasski has been in a specialist practice restricted to prosthodontics. Dr Cherkasski is a passionate photographer, both inside and outside his practice. He holds a Certificate in Creative Photography and has been running various lectures and courses on the topics related to dental photography. He is a member of the Australian Dental Association, a full member of the Academy of Australian and New Zealand Prosthodontics and a past president of the Australasian Osseointegration Society (Vic.)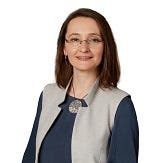 Mrs Maria Vasleva (Photographer) is a professional photographer with over 15 years of experience working in different photographic genre from portrait to commercial and lifestyle photography. She has acquired a Diploma of Photography from The British Higher School of Art and Design and holds a bachelor's degree in journalism. Maria's work has been published internationally, including Forbes, L'Officiel, TimeOut, Afisha, Daily Telegraph, The Sunday Times. Maria Vasileva is a founder of Vasileff Studio where she works alongside some of the best specialists in the field. Vasileff Studio works with businesses that are burning with desire to communicate their stories through the photographic images.
For Melbourne Dental School registration terms and conditions, please click on the link below: