Common Occlusal Problems and Management of Toothwear
Wednesday 6 September 2023
Recent evidence-based studies and review papers have seriously questioned traditionally held theories about the role of occlusion in restorative dentistry. Often dentists are left wondering whether occlusion has any real relevance at all. This situation is made all the more confusing because many patients seem to adapt to occlusal changes, which occur naturally over time, or which we introduce when we restore their dentitions.
However, other patients do not adapt and this can lead to pain, tooth mobility, fractured teeth/restorations and excessive tooth wear. The presence of excessive tooth wear itself usually implies a hostile oral environment, in which occlusal forces are high and teeth and restorative materials are rapidly deteriorating.
This course discusses the management of the most common occlusal problems encountered in general practice and the main types of tooth wear. The hands-on classes demonstrate simple, practical techniques for recording, analysing and dealing with occlusal issues, including the restoration of worn teeth.
Major Topics
Common Occlusal Problems in Practice

The Main Types of Tooth Wear

Occlusal Splints

Treatment Planning for Worn Dentitions

Choice of Materials for Rehabilitation

Composite Resin Build Ups

Short Clinical Crowns

Understanding parafunction and its effect on treatment planning and the choice of materials
Program Delivery
IMPORTANT: Please note, the online content for this program, must be completed in full before attending the face-to-face hands-on sessions at the Melbourne Dental School.
CPD Credit: 13 hours of Scientific CPD

At the conclusion of the program, participants should be able to:
Diagnose and manage occlusal problems and tooth wear in general dental practice.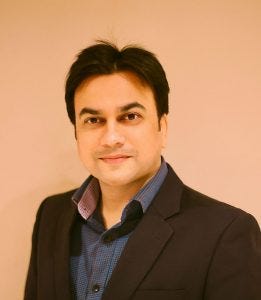 Dr Varun Garg completed his Bachelor of Dental Surgery in 2007. After working as a general dentist for few years in Perth, Australia, he started his postgraduate training at the University of Melbourne in 2015. During the postgraduate program he was awarded with the Dr. Steele Award for outstanding clinical skills and received his Doctor in Clinical Dentistry (Prosthodontics) in 2017. He enjoys all aspects of prosthodontics but has special interest in aesthetic, reconstructive and implant dentistry. Dr Garg likes to stay updated with the latest techniques and development in the field of prosthodontics through continuous education. He continues to be involved in prosthodontic education as a clinical supervisor at the University of Melbourne. He is currently on the committee for the Australian Prosthodontic Society (Vic Branch) and is affiliated with the Australasian Osseointegration Society and the Australian Dental Association. Outside dentistry Dr. Garg loves to spend time with his family (Wife- Gazal & son –Amiek), travelling, photography and playing crickets a specialist orthodontist in private practice and also holds an academic position at the University of Melbourne. She obtained her dentistry degree in 2008 from Griffith University and specialist qualification in 2016 from the University of Otago. Yana completed her fellowship (F.R.A.C.D.S) in 2013. She is board certified by the Australasian Board of Orthodontists and also holds memberships in the specialist field of Orthodontics.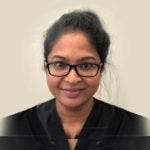 Dr Dinusha Goonawardhana is a prosthodontist that graduated from her undergraduate dentistry degree from the University of Melbourne in 2005 and from the Doctor of Clinical Dentistry in Prosthodontics, also from the University of Melbourne in 2013. Currently Dinusha divides her working time in private practice in Hawthorn and Frankston and also in the teaching and lecturing program with the Melbourne Dental School at the University of Melbourne.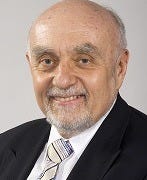 Dr Igor Cernavin is a Prosthodontist in private practice in Melbourne and is an Honourary Senior Fellow at the Melbourne Dental School, University of Melbourne where he teaches part time. He is an acknowledged Australian expert on lasers in dentistry, Chairman of the Dental Defence Committee (ADAVB) and has lectured in Australia and overseas on topics related to restorative dentistry, implants, lasers in dentistry and defence matters, and has published on these topics in refereed and non-refereed journals. Igor is also the cofounder and a Director of the Asia Pacific Institute of Dental Education and Research (AIDER), an organization set up for continuing education of Australian and Foreign Dental graduates.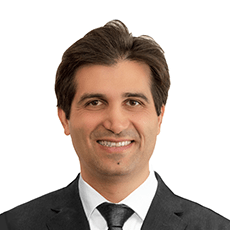 Dr Vahed Parzham obtained his Doctorate of Dental Surgery degree from the University of Shahid Beheshti, Tehran, 2007 and practiced as a general dentist in a private practice for three years before coming to Australia. He obtained his Australian Dental Council certificate in 2010 and has been working as a general dentist in both public and private sectors in Victoria. Dr Vahed Parzham is currently finalising he thesis towards his with the Doctorate of Clinical Dentistry postgraduate having completed his coursework in Prosthodontics postgraduate training in at the University of Melbourne. He works as a Practitioner Restricted to Prosthodontics and is actively involved in teaching undergraduate dental students in the subjects related to implant dentistry and prosthodontics.
A/Professor Subir Banerji completed an advanced course in Restorative Dentistry at The Eastman Dental Hospital, London and his Fellowship of the International Congress of Oral Implantologists. He gained his Masters in Clinical Dentistry (Prosthodontics) from the University of London and PhD from the University of London and the Statutes of Kings College London. He is also a fellow of the International College of Dentists. In addition to his Private Practice in London he is the Programme Director for the MSc in Aesthetic Dentistry which is delivered in a "blended learning format", a Senior Post Graduate Tutor on the Master's in Clinical Dentistry (fixed and removable Prosthodontics) programme and a former Senior Undergraduate Clinical Teacher at the Department of Primary Dental Care at King's College London Dental Institute. He has conducted several Postgraduate and Master's level courses in aesthetics, implants, composites, fixed and removable prosthodontics and occlusion in the UK, US, Europe, Australia, Hong Kong and India. He is also an examiner for both Undergraduate and Postgraduate programmes and also holds an Honorary Clinical (Associate Professor) position with the University of Melbourne.
For Melbourne Dental School registration terms and conditions, please click on the link below: