Anthologie de la Chanson Parisienne au XVIe Siècle
Anthologie de la Chanson Parisienne au XVIe Siècle
ed. François Lesure et al
ed. François Lesure, with the collaboration of N. Bridgman, I. Cazeaux, M. Levin, K.J. Levy and D.P. Walker. 48 chansons (38 à 4, 8 à 5, 1 à 6, 1 à 7), by Boyvin, Certon, Costeley, du Caurroy, Goudimel, Janequin, Le Jeune, Sermisy and others (see Table of contents).
Soft cover. Published in Monaco, 1979. A hardcover, deluxe version of this Anthologie, published in 1953, is also available for the same price.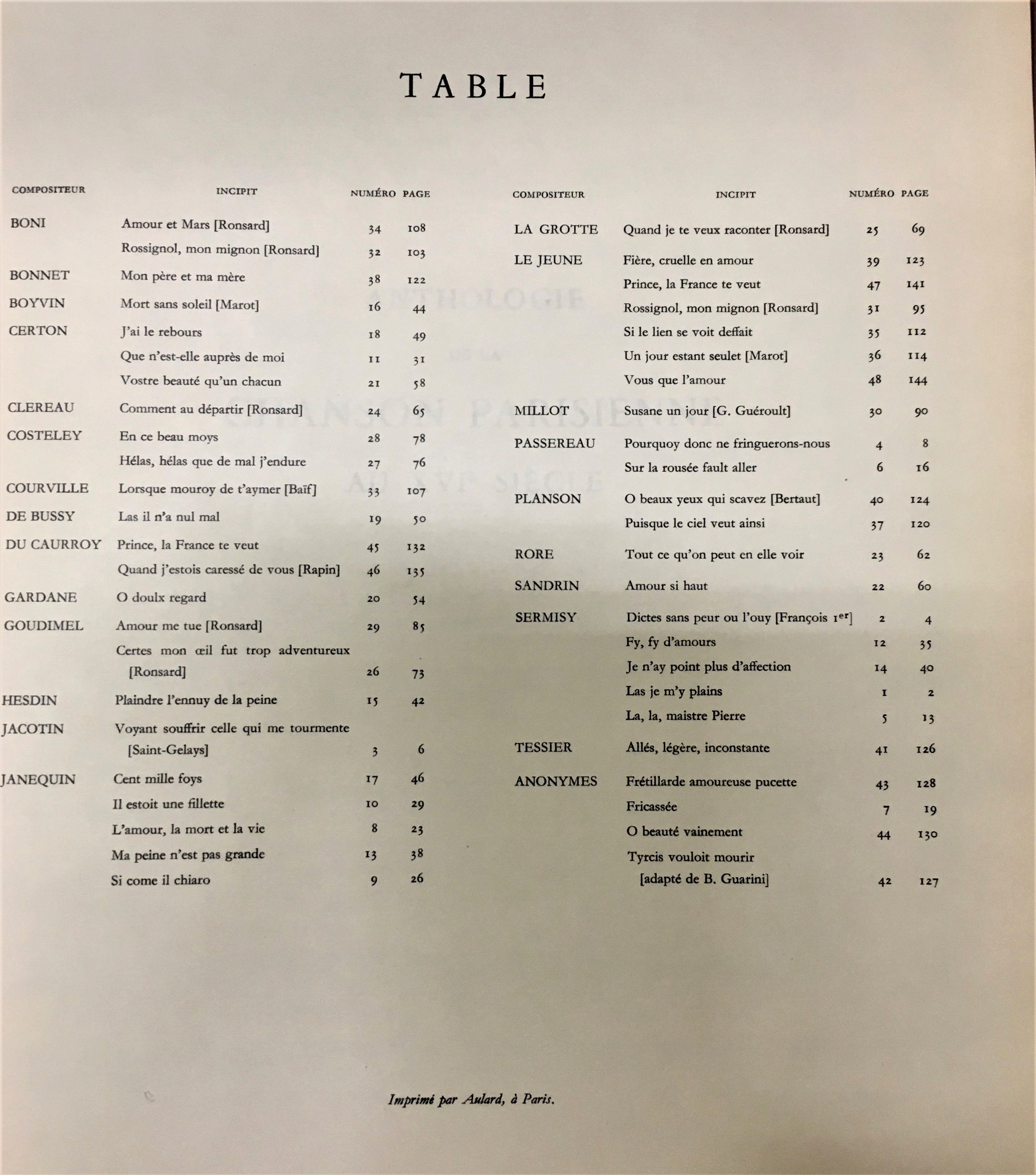 Delivery Information
Delivery
For in-stock items, where shipping applies, you will require to provide your shipping details at the time of checkout to have an accurate delivery estimate. Please allow a minimum of 24 hours to confirm the shipment details.