Suturing: Improving Outcomes in Clinical Practice
This course aims to refresh and update your knowledge on suturing techniques in relation to commonly found clinical situations.
Closing and stabilising wounds satisfactorily is the key to predictable surgical outcomes. Its importance in achieving consistent predictable results is often underestimated. Nearly all surgical procedures require the use of sutures. Whilst simple at its core, achieving good results is unlikely when performed poorly. The instruments that we choose to use, the materials we select and the techniques we employ can have a significant impact on the efficiency and results of treatment.
Major Topics
Why we suture - flap design, wound stability and its' effect on clinical outcome.

Suture material and types and their appropriate selection.Hands-on suture techniques in respect to various extraction socket scenarios, coronally advancing flap for closure of OACs, apically repositioning flaps, biopsy closures, implant closures, soft tissue augmentation and frenectomy.
Program Delivery

IMPORTANT: Please note, the online content for this program, must be completed in full before attending the face-to-face hands-on sessions at the Melbourne Dental School.
Upon enrolment into this program, access to the Canvas Community for the online learning will be granted by the end of January 2024.
CPD Credit: 7 hours of scientific CPD
At the conclusion of the program participants should be able to:
Have a greater understanding of the suturing and its effect on the clinical outcome.

Identify the type of sutures available and their appropriate selection.

Use of various suturing techniques for a variety of clinical situations.
Dr Kate Burgess is a Specialist Periodontist in private practice. Kate started her training at the University of Birmingham before emigrating to Australia completing her undergraduate studies at the University of Western Australia in 2007. Since completing her doctorate of clinical dentistry at Melbourne University in 2013 she has worked at practices in Moonee Ponds and McKinnon. More recently, starting her own Periodontics and dental implant practice, PerioOne with locations in Newport and Mildura. She is currently serving on the ASP executive committee and the ADA VB continued education committee. She has a keen interest in wide variety of periodontal surgical procedures.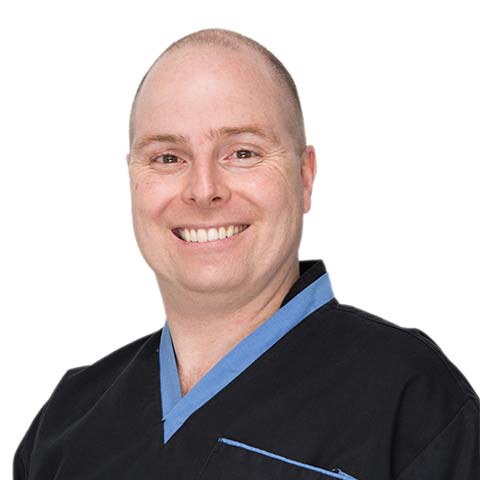 Dr Nick Boadman is a Specialist Periodontist in private practice. Nick graduate with a Bachelor of Dental Science from the University of Melbourne in 1998. After graduation, Nick worked in general dental practice and taught undergraduate dental students for 12 years, before undertaking postgraduate specialist training which he completed at the University of Melbourne in 2012. He practices all aspects of periodontal therapy and dental implant surgery at Collins Street Periodontics and Moonee Ponds Periodontics and Dental Implant Centre. He has a keen interest in mucogingival problems. Nick is the current Chair of the ADA Inner Melbourne Group and regularly attends continuing professional development courses both nationally and internationally.
For Melbourne Dental School registration terms and conditions, please click on the link below: