Orthodontics for Dental Therapists, Hygienists and Oral Health Therapists
Wednesday 15 and Thursday 16 November 2023
This course comprises a combination of online lectures and practical work incorporating supported clinical experience and small group work. The course aims to develop basic orthodontic skills in dental therapists, hygienists and oral health therapists that will meet the needs of orthodontic practice and the standards required by the Dental Board of Australia. The course objectives are to provide a course of education and training that will enable dental therapists and hygienists to assist an orthodontist in the provision of treatment and preventive services. For those who have not worked in orthodontic practice prior to undertaking this course, we recommend that you arrange to spend a day observing in a practice both before and after the course. This is valuable to support your learning, to give you a good understanding of a range of orthodontic procedures and how an Oral Health Therapist, Dental Hygienist or Dental Therapist fits into an orthodontic team. However, if you are currently employed in an orthodontic practice and have past and current experience with day-to-day orthodontic activities that are part of the scope of practice you do not need to undertake these placements.
Demonstrate a basic ability to:
Identify the information required by patients undergoing orthodontic treatment

Appropriately use orthodontic instruments and equipment

Take impressions for orthodontic purposes

Take clinical photographs and other records for orthodontic purposes

Place and remove separators

Remove brackets and other appliances and related accessory materials used in orthodontic treatment/therapy

Place and fix arch wires

Select and prepare bands for cementation

Re-cement loose bands and brackets

Remove orthodontic cement and materials after band and bracket removal
Demonstrate a basic ability to:
Provide patients with accurate information relating to the care and maintenance of teeth and fixed and/or removable appliances

Promote the oral health of patients undergoing orthodontic treatment

Identify and refer conditions requiring management by an orthodontist or other dental professional

Pre-reading material will be supplied including refresher material on occlusion and malocclusion and their classifications
Program Delivery
Online web lectures via Learning Management System, Canvas.

A short MCQ (multiple choice questions) to cement your knowledge on the lecture topics. An additional one hour of Scientific CPD is awarded.

Q&A Session for follow up questions and interaction with the presenters.

Hands-on Clinic sessions to be held at the Melbourne Dental Clinic, 1st Floor, 723 Swanston Street, Carlton Vic 3053 – demonstrations and hands-on exercises on Impression taking, Separator Placement, Photography, Typodonts: Arch wire fixation and removal, Re-bonding of brackets (2 teeth) Complete Impressions, Placement and removal of bonded retainer, Removal of separators, De-bonding brackets and cement removal, Fitting of orthodontic bands.
IMPORTANT: Please note, the online content for this program, must be completed in full before attending the face-to-face hands-on sessions at the Melbourne Dental School on 15 - 16 November 2023 (8.30am - 5.00pm and 8.30am - 1.00pm)
Please note: Participants enrolling in this program must hold a current licence to practice within Australia.
CPD Credit: 19 hours of Scientific CPD
Upon completion of this course, participating dental therapists, hygienists and oral health therapists should be able to:
Discuss the role of the Dental Hygienist or Therapist in an orthodontic practice and the Codes of Practice governing their work.

Identify centric occlusions, centric relations and malocclusions, and describe the causes of malocclusion.

Discuss the rationale for orthodontic treatment.

Explain the indications and contraindications for orthodontic treatment.

Describe the stages involved in fixed and removable orthodontic therapy.

Identify and name instruments and equipment used in orthodontics.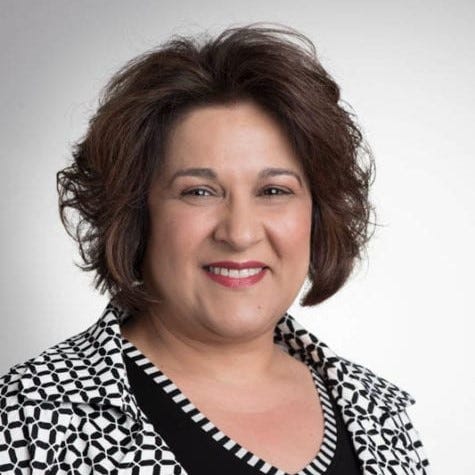 Dr Samar Amari graduated with BDSc (1986) and MDSc (1990) from The University of Melbourne. She has been in private orthodontic practice for more than 20 years, working for most of this time with dental therapists and hygienists. Since 1996 Samar has been involved in the Graduate Orthodontic programme (University of Melbourne) as a Senior Clinical Fellow and has given several lectures for the ADA. She has had a keen involvement in the utilistation and orthodontic training of oral health therapists since the 1990s, formalising continuing education and training in orthodontics for hygienists/therapists with The University of Melbourne. She is also involved in the orthodontic aspects of teaching in the Bachelor of Oral Health degree (University of Melbourne).degree in 2008 from Griffith University and specialist qualification in 2016 from the University of Otago. Yana completed her fellowship (F.R.A.C.D.S) in 2013. She is board certified by the Australasian Board of Orthodontists and also holds memberships in the specialist field of Orthodontics.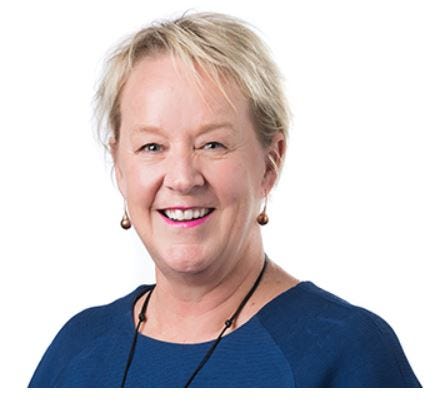 Professor Julie Satur graduated as a Dental Therapist, (1977) and spent 18 years working for the Victorian School Dental Service as a field dental therapist, in management, and the Dental Health Education Unit. She completed a Masters in H.Sci. in 1996 and a PhD in 2003. Currently she is Head of Oral Health Therapy at the Melbourne Dental School, and Coordinator of the 3rd year Bachelor of Oral Health and BOH Hons and research in oral health. Julie has been an active advocate for public oral health at state and national levels and also spends one day a week working in private orthodontic practice.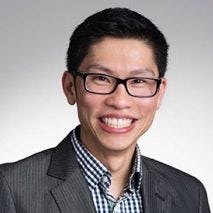 Dr Hong Jin Chan completed his BDSc (Hons) in 2000 and Doctorate of Clinical Dentistry in Orthodontics in 2006 from the University of Melbourne. He has been in private practice in Melbourne since then, working with oral health auxiliaries and other fellow orthodontists. He has a keen interest is continuing education in orthodontics and sharing about the joy of a smile!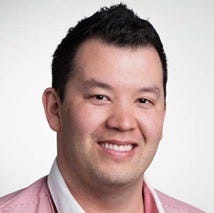 Dr Braydon Patterson is a specialist orthodontist working in private practice in Melbourne. He completed his dental degree at the University of Melbourne in 2007 and worked as a dentist for five years before completing his orthodontic degree at the University of Sydney. In addition to being a member of the Australia Dental Association and the Australian Society of Orthodontists, Braydon also has certification with the Australian Orthodontic Board.
For Melbourne Dental School registration terms and conditions, please click on the link below: