Local Analgesia Refresher: 2023 PROGRAM CANCELLED
PLEASE NOTE: UNFORTUNATELY, THIS PROGRAM HAS BEEN CANCELLED FOR 2023 DUE TO LACK OF ENROLMENTS.
IF YOU ARE INTERESTED IN ATTENDING THIS PROGRAM, PLEASE SEND THROUGH YOUR EXPRESSION OF INTEREST FOR THE 2024 PROGRAM TO mds-cpd@unimelb.edu.au
WE WILL THEN CONTACT YOU WITH THE 2024 PROGRAM DETAILS ONCE THEY HAVE BEEN FINALISED.
This course aims to refresh and update your previous knowledge on the use of local anaesthesia. It is designed for dental practitioners who have foundation knowledge and skills in administering local anaesthesia in the dental environment.
This course is not suitable to expand the scope of practice of clinicians who have not previously trained in local anaesthesia.

Prerequisite - Must hold a current license to practice in Australia.

Local anaesthetics are the most commonly used drugs in dentistry. They are used in the prevention and management of pain during dental procedures. The anaesthetic agent used and the technique employed can have a significant impact on the comfort of the patient during clinical procedures.
Major Topics
Anatomy and neurophysiology.

Mechanism of action of local anaesthetic and vasoconstrictors.

Commonly used local anesthetic agents and calculating doses.

Armamentarium.

Injection techniques.

Considerations and contraindications in administering local anaesthesia.

Management of complications.
Program Delivery
Online web lectures via Learning Management System, Canvas.

A short MCQ (multiple choice questions) to cement your knowledge on the lecture topics. An additional one hour of Scientific CPD is awarded.

Online Live Q&A Session for follow up questions and interaction with the presenters.

Hands-on Pre-clinical lab session to be held at the Melbourne Dental School, Ground Floor Preclinical Laboratory and the 1st Floor Clinic, 723 Swanston Street Carlton Vic 3053
Clinic session: includes preparing and administering infiltration and inferior alveolar nerve block injections.
Please note: Course participants will practice injection techniques on each other during this session.
IMPORTANT: The online content for this program, must be completed in full before attending the face-to-face hands-on sessions at the Melbourne Dental School.
Please note: Upon enrolment into this program, access to the Canvas Community for the online learning will be granted by the end of January 2023.
CPD credit: 8 hours of scientific CPD
At the conclusion of the program participants should be able to:
Understand the pharmacology and mechanism of action of different local anesthetic agents

Select appropriate local anaesthetic agent, dependent upon patient's medical history

Administer maxillary and mandibular injections

Manage local anaesthesia-related medical emergencies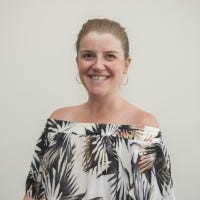 Bree Jones completed her BSc 2005, her BOH in 2008 and her MPH in 2017. Bree is an oral health therapist and lecturer at the Melbourne Dental School.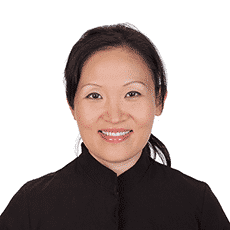 Dr Aovana Timmerman obtained her Bachelor of Dental Science from the University of Melbourne in 2001, then her fellowship with Royal Australasian College of Dental Surgeons in 2011 before completing her endodontic specialist training at the University of Melbourne in 2016. She currently practices part-time in endodontics at Collins Street Specialist Centre in Melbourne. She has published papers in Australian and international journals andis actively involved with research.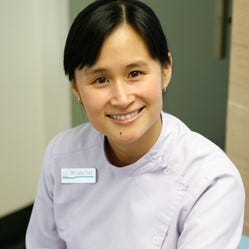 Dr Leanne Teoh graduated from her Bachelor of Dental Science degree with Honours from the University of Melbourne in 2008. She also obtained a Bachelor of Pharmacy degree with Honours from Monash University in 2002, and her PhD from the University of Melbourne in 2021. In addition to being a dentist and pharmacist, she is a Lecturer of Dental Therapeutics at the University of Melbourne, and enjoys teaching the Doctor of Dental Surgery and Bachelor of Oral Hygiene students. As a dentist, Leanne enjoys all aspects of general dentistry, particularly restorative work and provides dental treatment to people of all ages. Leanne finds the most rewarding part of her work is improving the quality of life for her patients, as well as educating her patients on how to best maintain their dentition. Leanne also has an interest in dental research, and is a National Health and Medical Research Council Early Career Fellow. She co-authored the national dental guidelines Therapeutic Guidelines Oral and Dental Version 2, and is on the editorial board for the international journal BMC Oral Health. She is also the Vice President of the Australian Dental Association Therapeutics Committee, and is a member of the Global Antibiotic Resistance Dental Network for the FDI World Dental Federation. Leanne has been an invited speaker on multiple occasions both locally and internationally in various forums, including the Therapeutic Goods Administration, FDI World Dental Federation and International Association for Dental Research. In addition, she has been a guest on several podcasts, including "Dental Central", the "Purple Pen Podcast" and for Australian Prescriber. Leanne has received several awards and scholarships throughout her career, including the prestigious Rowden White Scholarship, International College of Dentists Community Oral Health Award for 2018, and the Ernest Joske Award in 2020 at Melbourne Dental School for research impact and publications.
The Melbourne Dental School is pleased to acknowledge that this program is kindly supported by

For Melbourne Dental School registration terms and conditions, please click on the link below: