Adult Dental Therapy (Preparation to Practice) **PARTICIPANT FINAL PAYMENT**
This program will prepare dental and oral health therapists for new career pathways by providing additional skills and knowledge in adult dental therapy practice to meet the dental needs of the Australian population into the future.
This course will prepare you to translate your existing scope to provide dental therapy restorative care for patients of all ages. You will develop the knowledge and undertake introductory clinical practice for adult dental therapy practice including treatment planning for simple direct restorations for people aged over 25 years.
Course details
This twelve-week course comprises:
Ten weeks (approximately) of online learning and preparation commencing Tuesday 13 June , to be completed 29 October 2023.

10 days of onsite learning at Melbourne Dental School through pre-clinical activities, seminars and hands-on clinical experience undertaken at the Royal Dental Hospital of Melbourne, in October - Monday 16 October to Friday 27 October.

Additional (self-directed) supported clinical practice to consolidate these skills is expected following course completion.
An Information Webinar Session will be held on Thursday 23 February at 7pm. Zoom link: https://unimelb.zoom.us/j/91244629847?pwd=V1pjNEhSUGxvby9FT09LbGpnODVLZz09#success
Target audience
This course is open to dental therapists and oral health therapists with at least two years' full-time experience in the provision of dental therapy services, where this experience has been undertaken within the last five years. This course is NOT a workforce re-entry program - it is assumed that applicants have current restorative knowledge and recency of practice in diagnosis and restorative care.
Applicants must be registered (or eligible for registration) as a dental therapist/oral health therapist with the Australian Health Professional Regulation Agency.
As course participants provide clinical services at the Royal Dental Hospital of Melbourne, all applicants must hold a current Working with Children Check and undertake credentialing procedures - more information on these procedures will be provided to successful applicants.
Please note: Upon enrolment into this program, access to the Canvas Community for the online learning will be granted at the end of January 2023.
CPD Credit: 90 hours of Scientific CPD
Applicants to this CPD course are required to provide evidence of registration and dental employment history from the past five years.

Applicants MUST submit a completed curriculum vitae using the specified template when they apply for either course. Applications that do not conform to this template will NOT be considered.

If you have not already received the CV template to apply for the CPD program in Adult Dental Therapy, please email the CPD Program Office at

mds-cpd@unimelb.edu.au

and request the curriculum vitae template for this course.

Once your application has been received on the completed CV template, it will be forwarded to the course convener for consideration.

Successful applicants will then be contacted by the CPD office and offered a place to enrol in this program.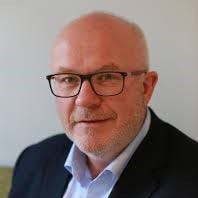 Professor Michael McCullough is a Professor in Oral Medicine at the Melbourne Dental School, University of Melbourne. He is the convener of the post-graduate and undergraduate courses in Oral Medicine. He has published over 50 articles in peer reviewed scientific journals and was on the Expert Panel for the recently published Therapeutic Guidelines book titled "Oral and Dental". Michael is the Chair of the ADA's Therapeutics Committee and is on the editorial board and writes the "Dental Comments" for the Australian Prescriber. Michael is an Oral Medicine Clinical Consultant to the Royal Dental Hospital of Melbourne, the Royal Melbourne Hospital and Frankston Integrated Health.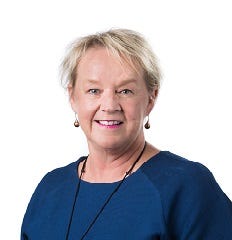 Professor Julie Satur is a Professor in Oral Health Therapy at Melbourne Dental School, where she leads the Bachelor of Oral Health Therapy and Honours program. Prof Satur holds a PhD, a Masters of Health Science in Health Promotion, a Graduate Diploma in Health Education and a Diploma in Applied Science in Dental Therapy. Professor Satur's current research activities are centred around oral health care for people living in rural communities, indigenous oral health and diabetes and oral health.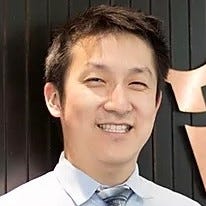 Dr Morgan Wu completed the BDS degree from The University of Otago in 2002 and completed the Doctor of Clinical Dentistry in Endodontics at The University of Melbourne in 2012. Since 2011, Morgan has been working in several Endodontic Practices in Melbourne and Sydney and is presently the principal Endodontist at The Endodontic Centre. Morgan has a passion in Endodontic education and promoting Endodontics. He is currently the lecturer and convener for the DDS Endodontic program at The University of Melbourne. Morgan is also actively involved in the dental community, being the past secretary of Graduate Study Group, a CPD committee member of the Federal Australian Dental Association, and is currently a committee member of the ASEVB, a member of Australian and New Zealand Academy of Endodontists and the Endodontic Society of Taiwan.
For Melbourne Dental School registration terms and conditions, please click on the link below: